Altimetria/Altimetry

Planimetria/Planimetry


Tabella di Marcia/Itinerary Timetable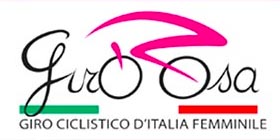 LENDINARA (RO), 04/07/2016
CHLOE HOSKING SUONA LA PRIMA A LENDINARA

La sprinter australiana della Wiggle High5 ha colto il suo primo successo personale quest'oggi sul traguardo di Lendinara (Rovigo), dopo una lunga tappa pianeggiante di 114 km (Il percorso è stato accorciato a tappa in corso di sei chilometri). E' stata una frazione corsa a ranghi compatti per gran parte del tracciato, dopo il via nella splendida cornice della città murata di Montagnana, con le atlete applaudite da un numerosissimo pubblico di appassionati. A metà tappa, con il GPM di 3° categoria posto ad Arquà Petrarca vinto da Elisa Longo Borghini e il Traguardo Volante di Este andato a Megan Guarnier in Maglia Ciclamino, le atlete hanno cominciato ad accelerare. A circa trenta chilometri dal traguardo tenta l'allungo la lecchese Silvia Valsecchi ma il gruppo non lascia spazio; poco più avanti è la portacolori della Hagens Berman Scotti Lechuga che attacca guadagnando fino a 22'', con la campionessa dell'Azerbaigian Olena Pavlukhina (BTC City Ljubljana) che si porta all'inseguimento.

Le squadre delle velociste lavorano per le proprie capitane e la corsa si decide allo sprint. Il treno Wiggle High5 porta nella migliore posizione sia Giorgia Bronzini che Chloe Hosking, con la australiana che sigilla la volata con un preziosissimo successo, il secondo della squadra inglese dopo Giorgia Bronzini a San Fior. Secondo posto per Marta Tagliaferro (Alè-Cipollini).

"E' un successo inaspettato per me, sono scioccata" - racconta Chloe Hosking a fine tappa - "Non amo molto le curve strette vicine all'arrivo, ma la squadra ha lavorato davvero bene e devo solo ringraziarla."

Resta invariata la classifica generale, con la statunitense Evelyn Stevens al comando con 3'' su Kasia Niewiadoma (Rabo-Liv) e 16'' sulla connazionale e compagna di squadra Megan Guarnier.

Attenzione alla tappa di domani, da Costa Volpino a Lovere per 96,350 km: il percorso è stato modificato a causa di una frana abbattutasi sulla sponda occidentale del Lago d'Iseo, in località Riva di Solto. Il nuovo itinerario prevede un GPM a Pianico, il successivo passaggio in Val Cavallina fino a Trescore Balneario e Gorlago, risalendo poi verso il Lago d'Iseo da Sarnico lungo la sponda bresciana fino a Pisogne, passando per il Traguardo Volante di Sale Marasino. E' un'altra importante occasione per le velociste.

PODIO 3° TAPPA GIRO ROSA (MONTAGNANA - LENDINARA, 114 KM):

1. Chloe Hosking (Wiggle High5) 2:50'14''
2. Marta Tagliaferro (Alè - Cipollini) st
3. Giorgia Bronzini (Wiggle High5) st

TOP 3 CLASSIFICA GENERALE DOPO LA 3° TAPPA:

1. Evelyn Stevens (Boels Dolmans) 8:19'25''
2. Katarzyna Niewiadoma (Rabo-Liv) +3''
3. Megan Guarnier (Boels Dolmans) +16''

LE MAGLIE DEL 27° GIRO ROSA:

Maglia Rosa COLNAGO - Classifica Generale: Evelyn Stevens (Boels Dolmans)
Maglia Ciclamino SELLE SMP - Classifica a Punti: Megan Guarnier (Boels Dolmans)
Maglia Verde MORTIROLO - Classifica GPM: Elisa Longo Borghini (Wiggle High5)
Maglia Bianca COLNAGO - Classifica Giovani: Katarzyna Niewiadoma (Rabo-Liv)
Maglia Blu GIESSEGI - Classifica Italiane: Elisa Longo Borghini (Wiggle High5)

Photocredit (c) Flaviano Ossola
LENDINARA (RO), 04/07/2016
FIRST VICTORY FOR CHLOE HOSKING AT THE GIRO ROSA
The Austrialian sprinter of Team Wiggle High5 has obtained her first personal success at the Giro Rosa, winning the Stage 3 Montagnana-Lendinara, 114 km (The stage has become 6 km shorter than the original). This has been a stage where the bunch did not permit attempts of breakaways. The athletes have been supported by a huge crowd of fans since the marvellous start in Montagnana. At half stage, with the climb of Arquà Petrarca (3rd Category) won by Elisa Longo Borghini and the Intermediate Sprint gone to Megan Guarnier in Ciclamino Jersey, the athletes started to accelerate. At 30 kms to go, the Italian Silvia Valsecchi (BePink) tried an attack but the group ran too fat. Closer to the finish line Scott Lechuga attacked reaching 22'' gap, with the Champion of Azerbaigian Olena Pavlukhina (BTC CIty Ljubljana) chasing.

The teams of the sprinters worked for their captains and the stage has been decided with a bunch sprint: the train of Wiggle High5 bring Chloe Hosking and Giorgia Bronzini in the best position, and the Aussie catched a very precious success, the second for its team, after Giorgia Bronzini in San Fior. Second place for Marta Tagliaferro (Alè-Cipollini).

"It was unexpected for me, I'm shocked!" - admits Chloe Hosking after the stage - "I really don't like the narrow curves close to the finish but the team did a great work and I must thank my teammates".

Nothing changes in the General Classification: Evelyn Stevens (Boels Dolmans) from USA is the Pink Jersey with 3'' from Kasia Niewiadoma (Rabo-Liv) and 16'' from Megan Guarnier.

The route of tomorrow's stage, Costa Volpino - Lovere has been modified due to a landslide on the west coast of the Lake of Iseo: the new itinerary has a climb in Pianico after only 3 kms from the start, the following passage from Val Cavallina until Trescore Balneario and Gorlago, going up to the Lake of Iseo from Sarnico to Pisogne, through the Intermediate Sprint in Sale Marasino. It is another occasion for the sprinters before the big mountains.

PODIUM STAGE 3 GIRO ROSA (MONTAGNANA - LENDINARA, 114 KM):

1. Chloe Hosking (Wiggle High5) 2:50'14''
2. Marta Tagliaferro (Alè - Cipollini) st
3. Giorgia Bronzini (Wiggle High5) st

TOP 3 GENERAL CLASSIFICATION AFTER STAGE 3:

1. Evelyn Stevens (Boels Dolmans) 8:19'25''
2. Katarzyna Niewiadoma (Rabo-Liv) +3''
3. Megan Guarnier (Boels Dolmans) +16''

THE JERSEYS OF THE 27TH GIRO ROSA AFTER STAGE 3:

Maglia Rosa COLNAGO - Classifica Generale: Evelyn Stevens (Boels Dolmans)
Maglia Ciclamino SELLE SMP - Classifica a Punti: Megan Guarnier (Boels Dolmans)
Maglia Verde MORTIROLO - Classifica GPM: Elisa Longo Borghini (Wiggle High5)
Maglia Bianca COLNAGO - Classifica Giovani: Katarzyna Niewiadoma (Rabo-Liv)
Maglia Blu GIESSEGI - Classifica Italiane: Elisa Longo Borghini (Wiggle High5)
Photocredit (c) Flaviano Ossola
in allegato a fondo pagina tutte le CLASSIFICHE COMPLETE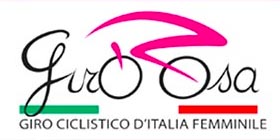 MONTAGNANA (PD), 04/07/2016

BUONGIORNO DA MONTAGNANA
Dopo il successo della statunitense Evelyn Stevens nella Tarcento-Montenars (che oggi può festeggiare con le sue connazionali l'Independence Day), il Giro Rosa torna in Veneto per una frazione destinata alle ruote veloci: i 120 km che dividono Montagnana da Lendinara sono quasi del tutto pianeggianti e sembra davvero difficile che le sprinters si perdano questa ghiotta opportunità. Montagnana, sede della partenza, è annoverata come una delle cittadine più belle d'Italia, con le sue mura medievali che la caratterizzano. Dopo un circuito iniziale la corsa prende la strada verso i Colli Euganei, dove è posizionato il GPM di 3° categoria ad Arquà Petrarca (km 43.5). Terminata la breve discesa c'è subito il Traguardo Volante di Este (km 55) che, come Montagnana, presenta un bellissimo ed imponente castello. Il finale è sulle strade del Polesine, in Provincia di Rovigo, attraversando in più occasioni il Fiume Adige fino ad arrivare a Lendinara, che torna a ospitare il Giro Rosa a distanza di sei anni, quando qui vinse la tedesca Ina Yoko Teutenberg.
TOP 3 CLASSIFICA GENERALE DOPO LA 2° TAPPA:
1. Evelyn Stevens (Boels Dolmans) 5:29'12"
2. Katarzyna Niewiadoma (Rabo-Liv) +2"
3. Megan Guarnier (Boels Dolmans) +18"
LE MAGLIE DEL GIRO ROSA DOPO LA 2° TAPPA:
Maglia Rosa COLNAGO – Classifica Generale: Evelyn Stevens (Boels Dolmans)
Maglia Ciclamino SELLE SMP – Classifica a punti: Megan Guarnier (Boels Dolmans)
Maglia Verde MORTIROLO – Classifica GPM: Evelyn Stevens (Boels Dolmans)
Maglia Bianca COLNAGO- Classifica giovani: Katarzyna Niewiadoma (Rabo-Liv)
Maglia Blu GIESSEGI – Classifica Italiane: Elisa Longo Borghini (Wiggle High5)
MONTAGNANA (PD), 04/07/2016
GOOD MORNING FROM MONTAGNANA

After the success of the American Evelyn Stevens in Montenars (who can celebrate today the Independence Day with her compatriots), the Giro Rosa is back in Veneto Region for a sprinters stage: the 120 kms from Montagnana to Lendinaraare almost completely flat and it seems hard that the "fast wheels" should let this opportunity run away. Montagnana, the stage start, is one of the most beautiful small Italian towns and it is well known for its medieval walls, After a first circuit in the beginning of the stage, the route goes to the Colli Euganei (Euganean hills), for the short climb of Arquà Petrarca (KOM cat. 3 - km 43.5). After the brief descend, there is the intermediate sprint in Este (km 55), which has a majestic castle, like in Montagnana.

The final kilometers are in the Polesine area, in the Province of Rovigo, crossing the River Adige for more times before arriving in Lendinara. This town hosts the Giro Rosa six years later: in 2010 the German Ina Yoko Teutenberg took the victory in a bunch sprint.
TOP 3 GENERAL CLASSIFICATION AFTER STAGE 2:
1. Evelyn Stevens (Boels Dolmans) 5:29'12"
2. Katarzyna Niewiadoma (Rabo-Liv) +2"
3. Megan Guarnier (Boels Dolmans) +18"
THE JERSEYS OF THE 27° GIRO ROSA AFTER STAGE 2:
Pink Jersey COLNAGO – Classifica Generale: Evelyn Stevens (Boels Dolmans)
Ciclamino Jersey SELLE SMP – Classifica a punti: Megan Guarnier (Boels Dolmans)
Green Jersey MORTIROLO – Classifica GPM: Evelyn Stevens (Boels Dolmans)
White Jersey COLNAGO- Classifica giovani: Katarzyna Niewiadoma (Rabo-Liv)
Blue Jersey GIESSEGI – Classifica Italiane: Elisa Longo Borghini (Wiggle High5)