Altimetria/Altimetry


Planimetria/Planimetry


Tabella di Marcia/Timetable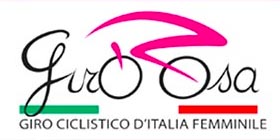 SAN FIOR (TV), 2 LUGLIO 2016

SQUILLO VINCENTE DI GIORGIA BRONZINI A SAN FIOR, GUARNIER IN ROSA
A distanza di due anni (ultima vittoria a Frattamaggiore) la due volte campionessa del mondo su strada vince una bellissima volata ristretta sul traguardo di San Fior di Sotto, al termine di una frazione molto combattuta soprattutto nei chilometri finali con i passaggi in salita a Montaner di Sarmede e a Colle Umberto. Protagonista della fuga di giornata è stata la vicentina Marta Tagliaferro (Alè-Cipollini), autrice di una azione solitaria a partire dai primi chilometri dopo il via da Gaiarine e che ha resistito con grande coraggio per due/terzi di tappa. Dopo il ricongiungimento, il gruppo comincia a frazionarsi nel primo tratto in salita, dove Elisa Longo Borghini (Wiggle-High5) attacca e passa per prima sul GPM di apertura del Giro Rosa 2016, a Sarmede; l'atleta ossolana viene raggiunta da Kasia Niewiadoma (Rabo-Liv), Megan Guarnier (Boels-Dolmans) ed Evelyn Stevens (Boels-Dolmans).

Il quartetto raggiunge i 50'' di vantaggio ma da dietro il gruppo inseguitore accelera e raggiunge le attaccanti. Nella volata la più scaltra è Giorgia Bronzini, che torna a vincere al Giro dopo due anni. Megan Guarnier, seconda al traguardo e prima qui a San Fior un anno fa, conquista la Rosa grazie all'abbuono, insieme alla maglia ciclamino. Elisa Longo Borghini è la leader della classifica dei GPM e Giorgia Bronzini comanda la classifca delle migliori italiane; resta invariata la classifica giovani, comandata da Katarzyna Niewiadoma.

Domani c'è il primo arrivo in salita: da Tarcento a Montenars è in programma la "tappa del ricordo", a 40 anni dal disastroso terremoto in Friuli.

TOP 3 1° TAPPA GAIARINE - SAN FIOR (104 KM):

1. Giorgia Bronzini (Wiggle High5) 2:38'22''
2. Megan Guarnier (Boels Dolmans) st
3. Rasa Leleivyte (Aromitalia Vaiano Fondriest) st

TOP 3 CLASSIFICA GENERALE DOPO LA 1° TAPPA:

1. Megan Guarnier (Boels Dolmans)
2. Katarzyna Niewiadoma (Rabo-Liv) +8''
3. Giorgia Bronzini (Wiggle High5) +8''

LE MAGLIE DEL 27° GIRO ROSA DOPO LA 1° TAPPA:

Maglia Rosa COLNAGO: Megan Guarnier (Boels Dolmans)
Maglia Ciclamino SELLE SMP: Megan Guarnier (Boels Dolmans)
Maglia Verde MORTIROLO: Elisa Longo Borghini (Wiggle High5)
Maglia Bianca COLNAGO: Katarzyna Niewiadoma (Rabo-Liv)
Maglia Blu GIESSEGI: Giorgia Bronzini (Wiggle High5)

Photocredit (c) Flaviano Ossola
SAN FIOR (TV), 02 LUGLIO 2016
GIORGIA BRONZINI WINS IN SAN FIOR, MEGAN GUARNIER GETS THE PINK
After 2 years (the last victory was in Frattamaggiore), the two times Road World Champion has won a beautiful sprint in San Fior di Sotto, after a very tough stage, especially in the final kilometers with the short climbs of Sarmede and Colle Umberto. Marta Tagliaferro (Alè Cipollini) was the protagonist of today's solo breakaway, attacking after the start in Gaiarine and resisting for two-thirds of the stage. The group reached Tagliaferro before the climb in Sarmede: here Elisa Longo Borghini (Wiggle High5) attacked to pass first on the top of the KOM. The italian athlete was reached by Katarzyna Niewiadoma (Rabo-Liv), Megan Guarnier (Boels-Dolmans) and Evelyn Stevens (Boels-Dolmans). The quartet obtained a maximal gap of 50'' but the chasing group accelerated and reached the attackers. Giorgia Bronzini has been the faster in the final sprint and got her first stage victory after two years. Megan Guarnier, second today and first last year, has obtained the Pink and Ciclamino Jersey. Elisa Longo Borghini is the new leader of the Mountain Classification, and Giorgia Bronzini leads the Italian Classification. Nothing changed in the young Classification, with Katarzyna Niewiadoma as leader.

Tomorrow there is the first uphill stage finish, from Tarcento to Montenars, to remember the tragical earthquake of Friuli in 1976.

TOP 3 STAGE 1 GAIARINE - SAN FIOR (104 KM):

1. Giorgia Bronzini (Wiggle High5) 2:38'22''
2. Megan Guarnier (Boels Dolmans) st
3. Rasa Leleivyte (Aromitalia Vaiano Fondriest) st

TOP 3 GENERAL CLASSIFICATION AFTER STAGE 1:

1. Megan Guarnier (Boels Dolmans)
2. Katarzyna Niewiadoma (Rabo-Liv) +8''
3. Giorgia Bronzini (Wiggle High5) +8''

THE JERSEYS OF THE 27TH GIRO ROSA AFTER STAGE 1:

Pink Jersey COLNAGO (General Classification): Megan Guarnier (Boels Dolmans)
Ciclamino Jersey SELLE SMP (Points Classification): Megan Guarnier (Boels Dolmans)
Green Jersey MORTIROLO (Mountain Classification): Elisa Longo Borghini (Wiggle High5)
White Jersey COLNAGO (Young Classification): Katarzyna Niewiadoma (Rabo-Liv)
Blue Jersey GIESSEGI (Italians Classifcation): Giorgia Bronzini (Wiggle High5)
www.girorosa.it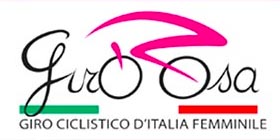 | | |
| --- | --- |
| Giorgia Bronzini Takes Breakaway Sprint Win In Giro Rosa Stage One | |
Wiggle High5 Pro Cycling's Giorgia Bronzini won the opening road stage of the 2016 Giro d'Italia Femminile, between Gaiarine and San Fior, in a sprint from a select breakaway group. The former two-time road World Champion outpaced US Champion Megan Guarnier (Boels-Dolmans) in the race for the line, with Lithuanian Rasa Leleivyte (Aromitalia Vaiano) third after a powerful display from Bronzini's black and orange teammates.
"I told the team in the meeting this morning that I would try to be there because I felt okay," Bronzini said. "I thought maybe in this kind of stage I can be up, and sprint from a little group, so I asked them to look for me; if I was there. And they did, and so I tried to be more smart than the other team and it worked!"
The first half of the stage was notably only for a long, solo break from Marta Tagliaferro (Alè Cipollini) but, as the only climb of the day approached, the Italian was closed down by the peloton.
"The first part of the race was pretty calm," Bronzini explained. "There was one solo for a long time, and when we went into the last part of the stage there was one part of the road that was dragging up. There were already some riders dropped behind, and there was Liv [Plantur] pulling to stop anybody making another attack, and it was a really high speed coming to the climb.
"It was in a line, Boels also made a lot of speed, almost to make a lead out for Megan and [Evelyn] Stevens. We hit the climb with really high speed and Stevens attacked from the bottom, and the four went away."
Wiggle High5 Pro Cycling's Elisa Longo Borghini escaped with Boels-Dolmans Guarnier and Stevens, and Rabo-Liv's Katarzyna Niewiadoma (Rabo-Liv), took maximum points over the top. Bronzini was following, along with teammate, two-time Giro winner Mara Abbott, in a small chase group; Longo Borghini stopped working in the leading quartet, and the two groups came together with just a few kilometres to go.
"I was in the little bunch behind, which was maybe 10 or 15 seconds behind the whole climb, and I was there with Mara," Bronzini continued. "We came to the GPM like this, and we were maximum 20 seconds; we had a good collaboration with the others, an I told Elisa straight away on the radio not to work, but to wait for us.
"She already did anyway, because she understood that we were coming straight back."
"When we joined Elisa with 5km to go I asked her to do a piece at high speed, because I didn't want Boels to keep attacking. In the end I saw Stevens dropped from first position to the back, and I expected her to attack. I waited for her and she went with 1km to go, so I went in her wheel.
"Megan was in my wheel, so Stevens eventually pulled the sprint," Bronzini concluded. "Megan went out with about 300 to go, and I thought it was a bit early, so I left her to pass me, then I caught her wheel and passed her with maybe 100 metres to go."
Thanks to her first place over the Sarmede climb, Longo Borghini will wear the green jersey of the Mountains Classification leader in tomorrow's stage. The ten-second bonus on the line sees Bronzini rise to third in the General Classification, just eight seconds behind new Pink Jersey Guarnier, and she now wears the blue jersey of Best Italian.
Result
1. Giorgia Bronzini (Wiggle High5 Pro Cycling)
2. Megan Guarnier (Boels-Dolmans)
3. Rasa Leleivyte (Aromitalia Vaiano)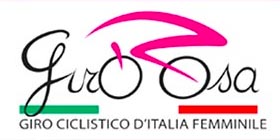 GAIARINE (TV), 02/07/2016

GIROROSA 1a tappa: BUONGIORNO DA GAIARINE!
Dopo il prologo di ieri sera, in cui ha trionfato la canadese Leah Kirchmann (Liv-Plantur), nel giorno del Canada Day, oggi cominciano le schermaglie sulle colline del Prosecco, sulla distanza complessiva di 104 km.
La partenza è fissata anche oggi a Gaiarine, e si andrà a percorrere un circuito con tre passaggi sotto lo striscione di arrivo in Via Zoppè a San Fior e che attraversa le località di Castello Roganzuolo e San Vendemiano (Traguardo Volante al km 37.5). Dopo il terzo passaggio da San Fior, si va a percorrere un lungo tratto vallonato culminante con il GPM di Sarmede (320 m, 2° cat.), la cui discesa è piuttosto tecnica.

Ultimo trampolino possibile è la salita del Calvario a Colle Umberto, a soli 9 km dall'arrivo. Un tracciato da classica che potrebbe creare i primi scossoni in classifica.
Top 3 Prologo Giro Rosa 2016:
1. Leah Kirchmann (Liv-Plantur) 2'23"28
2. Thalita De Jong (Rabo-Liv) 0"80
3. Anna Van der Breggen (Rabo-Liv) 1"51
Le Maglie del 27° Giro Rosa 2016:
Maglia Rosa COLNAGO: Leah Kirchmann (Liv-Plantur)
Maglia Ciclamino SELLE SMP: Thalita De Jong (Rabo-Liv)
Maglia Verde MORTIROLO: Anna Van der Breggen (Rabo-Liv)
Maglia Bianca COLNAGO: Katarzyna Niewiadoma (Rabo-Liv)
Maglia Blu GIESSEGI: Barbara Guarischi (Canyon-SRAM)
GAIARINE (TV), 02/07/2016
GOOD MORNING FROM GAIARINE!
After the prologue of yesterday, which has been won by the Canadian Leah Kirchmann (Liv-Plantur) on Canada Day, today there are the first battles on the Prosecco hills, for a total length of 104 kms. The start is fixed again in Gaiarine, and there will be a circuit with three passages on the finish line of San Fior and through Castello Roganzuolo and San Vendemiano (Intermediate sprint at km 37.5). After the third passage in San Fior, the route becomes hilly, and the top of the stage is the climb of Sarmede (KOM 2nd Cat., 320 m) with a technical descend. The last trouble is the Calvario climb in Colle Umberto, at only 9 km from the finish. A route similar to a classic race, which can already change something in the General Classification.
Top 3 Prologue Giro Rosa 2016:
1. Leah Kirchmann (Liv-Plantur) 2'23"28
2. Thalita De Jong (Rabo-Liv) 0"80
3. Anna Van der Breggen (Rabo-Liv) 1"51
The jerseys of the 27° Giro Rosa 2016:
Pink Jersey COLNAGO – General Classification: Leah Kirchmann (Liv-Plantur)
Ciclamino Jersey SELLE SMP – Points Classification: Thalita De Jong (Rabo-Liv)
Green Jersey MORTIROLO – Mountain Classification: Anna Van der Breggen (Rabo-Liv)
White Jersey COLNAGO – Young Classification: Katarzyna Niewiadoma (Rabo-Liv)
Blue Jersey GIESSEGI – Italians Classification: Barbara Guarischi (Canyon-SRAM)